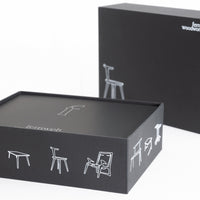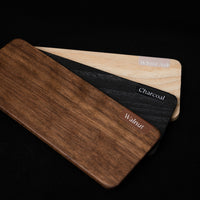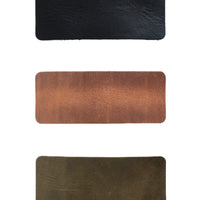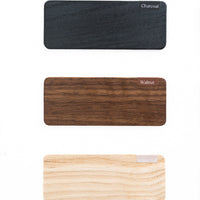 Samples Kit Package - free shipping
The full price of this samples kit will be refunded if you place an order for any piece of furniture.
Get a feeling for the coloration, texture, and tactile feel of our hardwood furniture pieces with this beautiful swatch kit, which is made right here in the same shop as our furniture.
Included:
Current Furniture Catalog (hard copy)
Swatch Kit:
Hardwood Swatches: Oiled Walnut, Charcoal Oil Ash, Soap Finished Ash
Sling Leather Swatches: Black Bridle Leather, Brown Bridle Leather, Olive Bridle Leather
Upholstery Leather Swatches: Saddle Brown, Matte Black, Olive
Each swatch is 2" x 5". Since all our materials are natural, actual products will vary slightly.