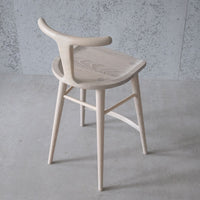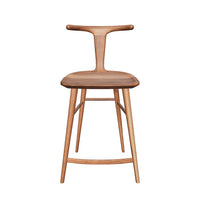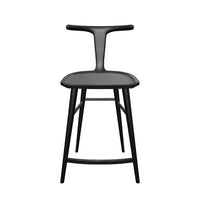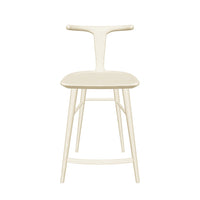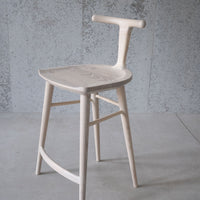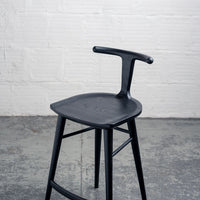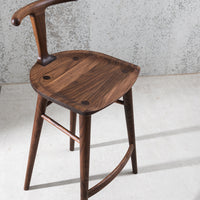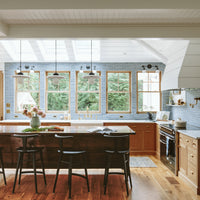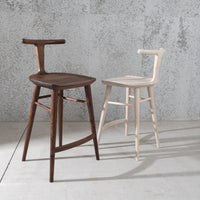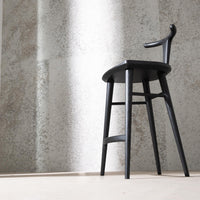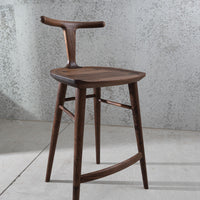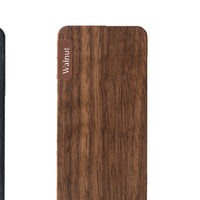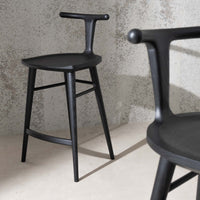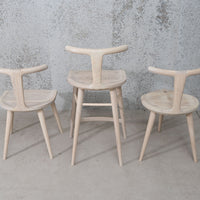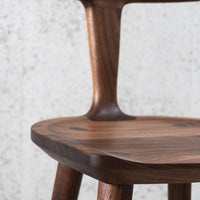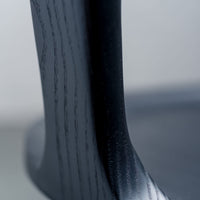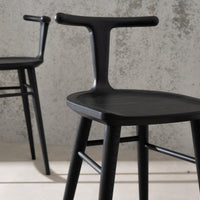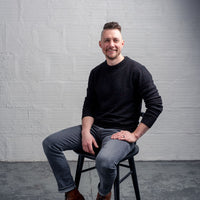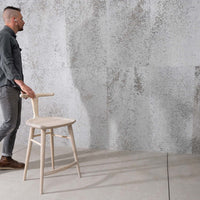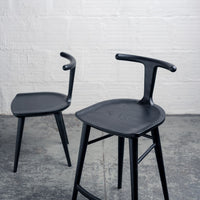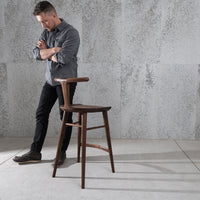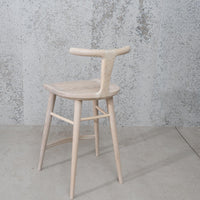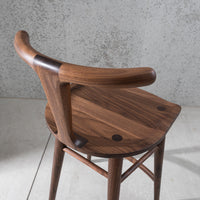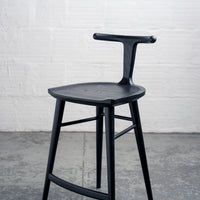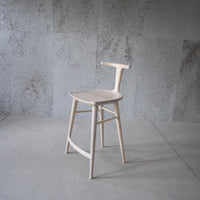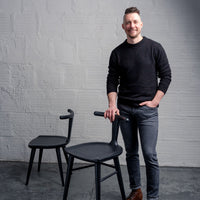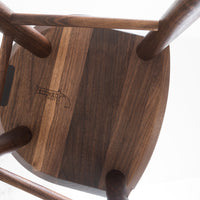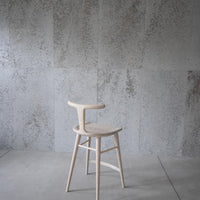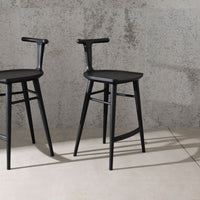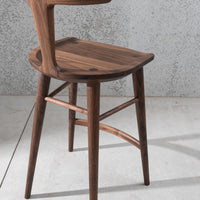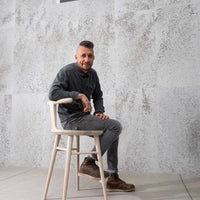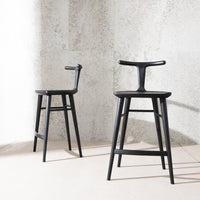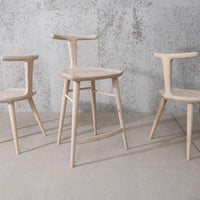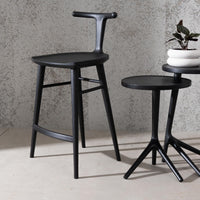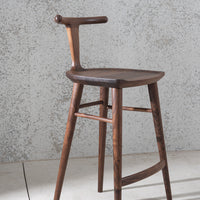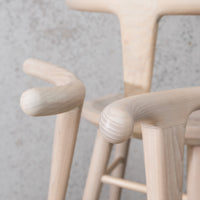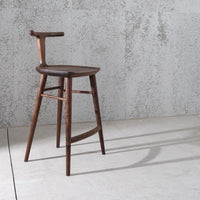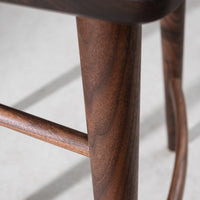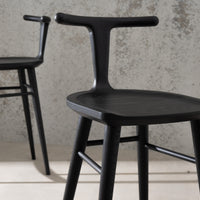 This bar stool, designed by Justin Nelson for Fernweh Woodworking, evolved out of the Oxbend dining chair. The Oxbend Collection was born from a desire to create seating that is comfortable, organic, and elegant in its simplicity. This Oxbend stool incorporates subtle hand-shaped tubular curves and classic wedged-tenon leg joinery. Available in varying heights from bar stool to counter stool, it seeks to complement your existing furniture. The stool is available in Walnut, White Ash or Charcoal Ash finishes.
Dimensions are customizable in 2" height increments, based on seat height.
Seat: 17" wide x 18" deep x (customizable) high at front
Backrest: 11.5" higher than seat
White Ash Finish Disclaimer: For our White Ash products, we have transitioned from our previous white finish to a traditional Danish soap finish. Since hardwood is a natural material there can be subtle variations in color and grain. To see an accurate representation of our finishes, swipe to see the photo of our white ash soap finish in our swatches.