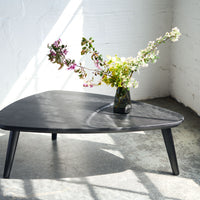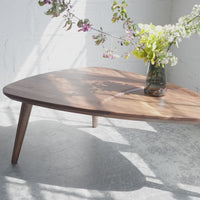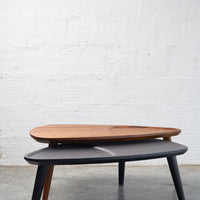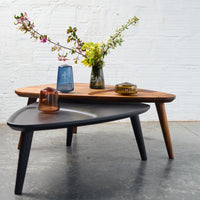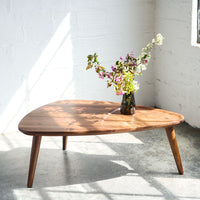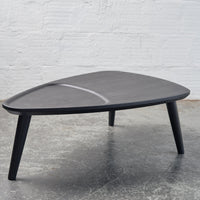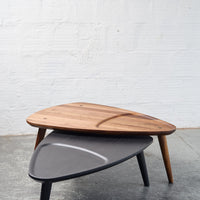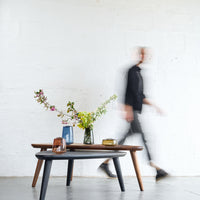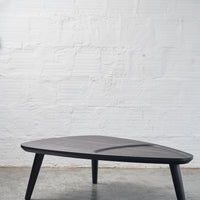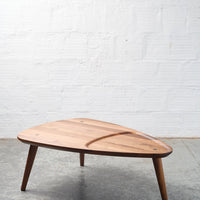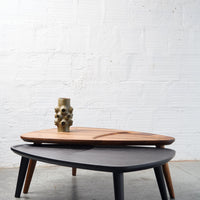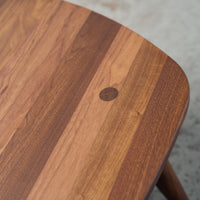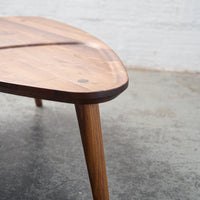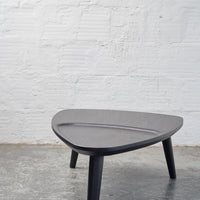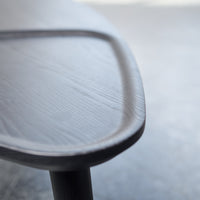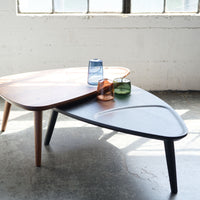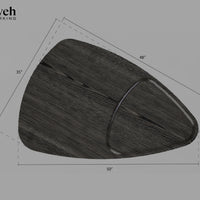 As an extension of the Oxbend collection, we would like to introduce the Oxbend Coffee Table. 
The design of the Oxbend bench and chairs is extended to the table, following suit with the hand-wedge tenon and organic curves. This soft-triangle asymmetrical table comes in two sizes featuring a coved dish with sweeping chamfer edges. 
These are available as a set of two, which nest together in a wide variety of ways, creating dynamic shapes and uses. Pair them together to add dynamism to your space by overlapping, having one just peaking out, or create a perpendicular shape that engages the other aspects of the room. 
Dimensions: 
Shape is rounded triangle with sides of lengths: 50" longest, 48", 35" 
Heights available in 18.5" and 16"
White Ash Finish Disclaimer: For our White Ash products, we have transitioned from our previous white finish to a traditional Danish soap finish. Since hardwood is a natural material there can be subtle variations in color and grain. To see an accurate representation of our finishes, swipe to see the photo of our white ash soap finish in our swatches.