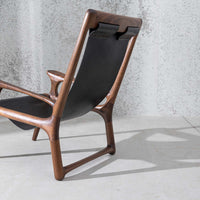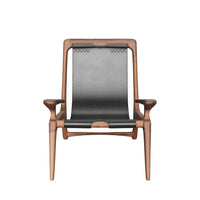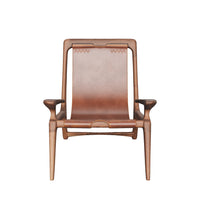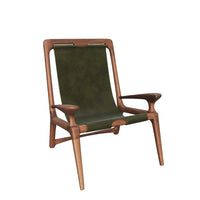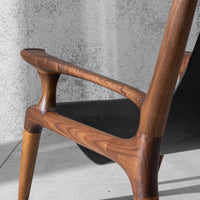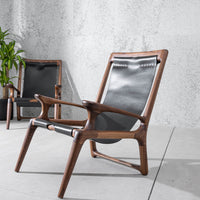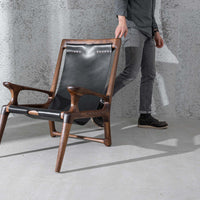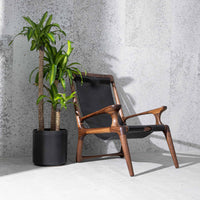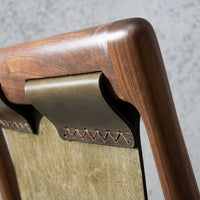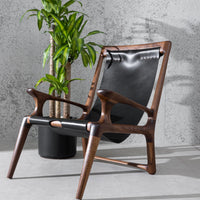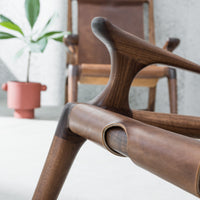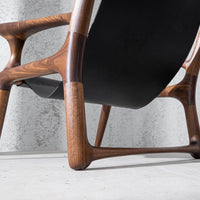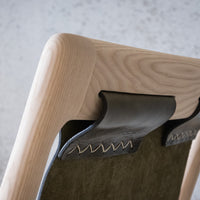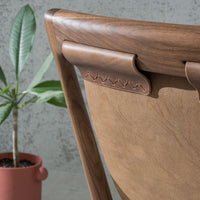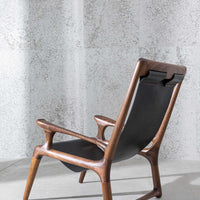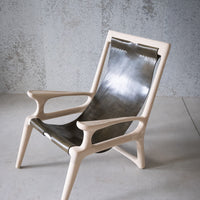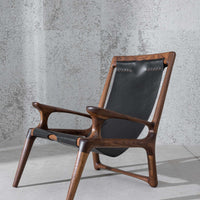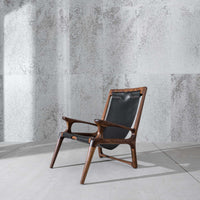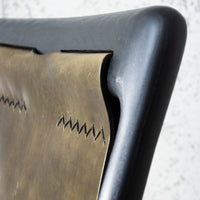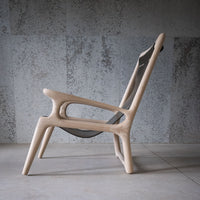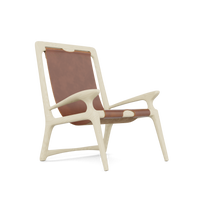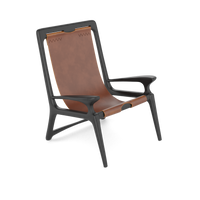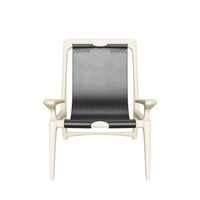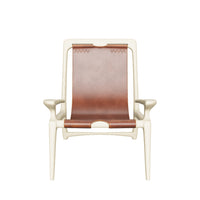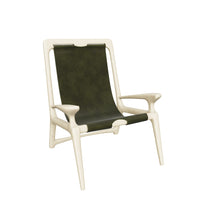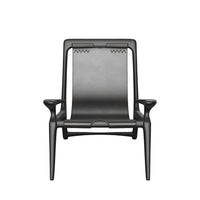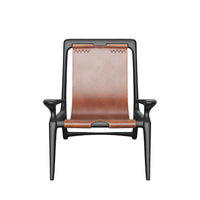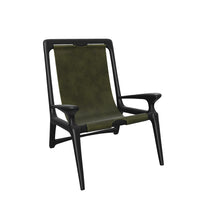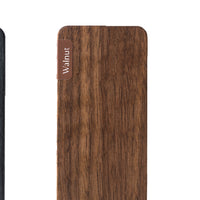 This chair is exactly the same as our classic Sling Chair with one exception: the arms connect to the back supports.
This award-winning leather and wood sling chair is the inaugural piece designed by Fernweh Woodworking. The frame is hand-shaped from high quality Walnut, White Ash or Charcoal Ash providing rich tones with sleek joinery inspired by Danish and Scandinavian design. Slung with high quality, comfortable, hand-stitched leather, this chair will make a statement in any room. Leather options come in black, saddle brown and olive green. 
White Ash Finish Disclaimer: For our White Ash products, we have transitioned from our previous white finish to a traditional Danish soap finish. Since hardwood is a natural material there can be subtle variations in color and grain. To see an accurate representation of our finishes, swipe to see the photo of our white ash soap finish in our swatches.